We started our lithography course, it's pretty exciting! I've seen many works that have blown my mind made with lithography printing so I can't wait to see what I can do with it. If you don't know how it works, the video below explains it pretty well.
Here are the doodles I made for the first print, notice how they're mirrored in the final print. (click for bigger view)
I painted on the limestone with ink-like stuff called tusche and added some crayon.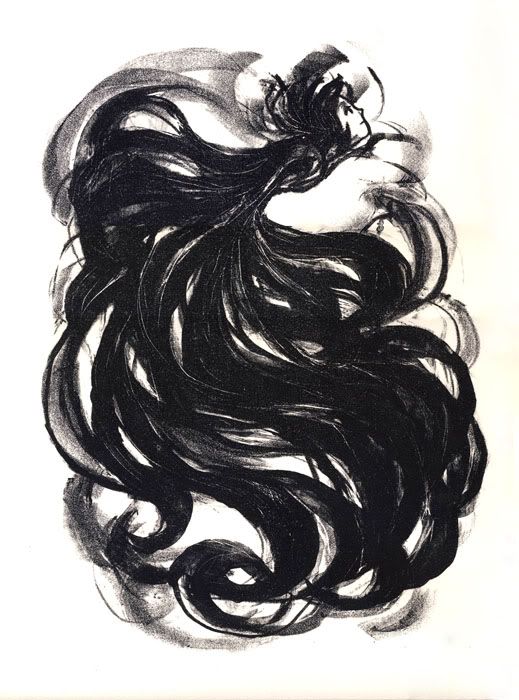 I think it looks darn sweet myself, especially for the 1st try with the medium. I will try to make one more design during this class! I'm sort of bummed that I will most likely not get many chances to wotk with lithography after this semester though. The equipment is always there at the uni, but the printing paper and colors are expensive. And I actually have no experience on preparing the color and I would probably just DESTROY EVERYTHING I TOUCH and all that.